As an upcoming young performer, Elizabeth Lynch contacted Eseyo so that we could help her to promote herself online. She wanted a professionally designed identity, and a website where she could add details of the work that she performs. Finally, she wanted to be able to manage this content herself.
It was especially important that the content on the website is easy to share across social networks, and that it behaves well when this is done.
Services provided to Elizabeth Lynch: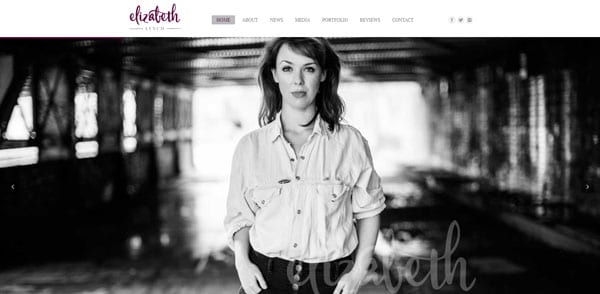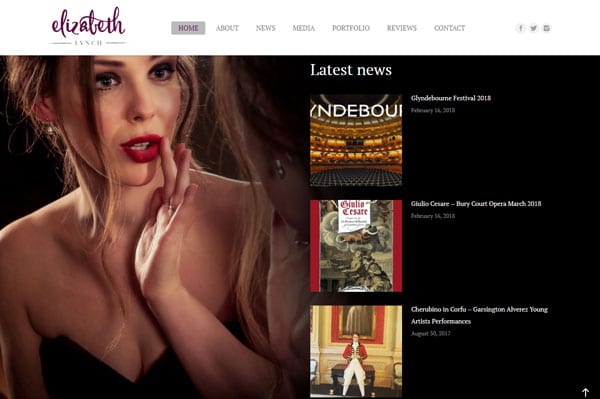 Our initial task was to create the logo/identity for Elizabeth Lynch, who wanted to have something distinct but yet quite personal. We personalised a handwriting style font and selected a colour pallete with personal significance to her.
The various different content types of Elizabeths performances were split up and presented as News, Media and Portfolio. These different types allowed different aspects of each type to work more appropriately for her.
Reviews were also added to the website and used throughout, and Elizabeth was given a training session so that she was familiar to update all aspects of the website on an ongoing basis.
I'm delighted with the logo and website that Scott and his team produced for me. It allows me to promote myself and reflects exactly the right image that I was hoping to achieve.
I was originally concerned at how complicated it would be for me to maintain the website, but after the training, I have managed ok. Scott is always available to give me help whenever I need it too – just a phone call or an email away!
Elizabeth Lynch, Mezzo Soprano Opera Singer