The existing website for the Behcets Centre was out of date, difficult and expensive to maintain.
Eseyo was chosen as a partner because we demonstrated how our solution could be easily managed by internal staff with us to help as required.
The Behcets Centres of Excellence operate from three different locations in the UK, and so our role was to train a single London manager who would then be responsible for managing the website maintenance and training of other users.
The goal of the website was to provide more information that its previous version, including a downloads/resources area, events calendar, and more detailed information on the locations.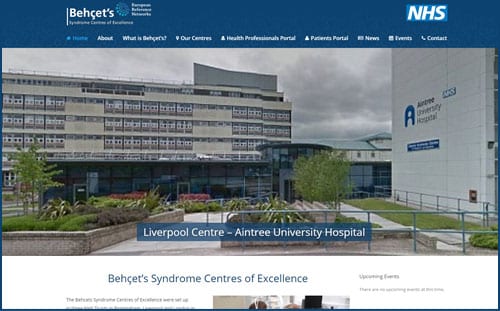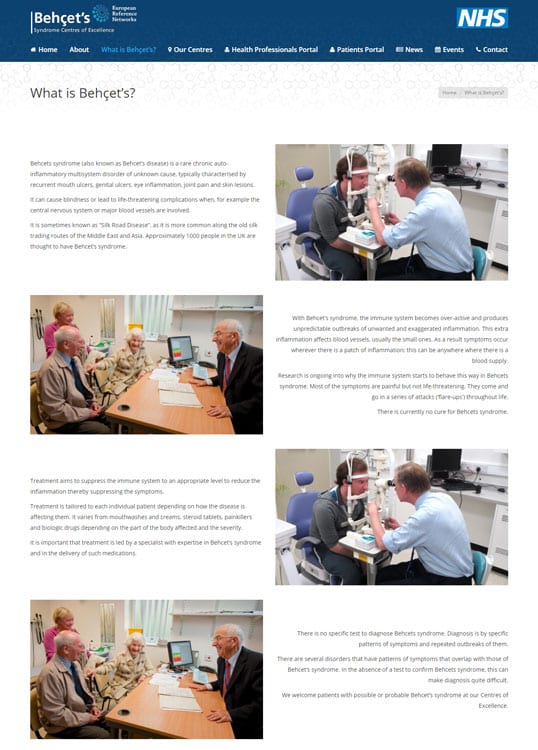 A simple to use website was created which featured a collection of templates and guides to assist with new content creation, combined with video tutorials and a comprehensive series of training sessions.
We provided a private development area allowing the client to familiarise themselves with the website and its admin tools before launch, and they added lots of the content to the website themselves.
We have several future developments for the website planned, which can build upon the modular and extendable nature of the website framework that is already in place for them.
"I highly recommended this company, their knowledge and experience of web design is outstanding. Gently guiding you through the process from start to finish. Actively listening to your needs and bringing them to life.
Scott broke down the jargon to a language that I could understand and offered me step by step training and support along the way. With their friendly manner and continued assistance I am confident in managing our NHS Service website."
S. Bower, NHS Centres of Excellence