Essex Private Doctors is a well-established clinic, that's been providing private medical care for the whole family since 2005.
Offering a multitude of services, from GP appointments & prescriptions, to blood tests & minor surgery, health screening, contraception, vaccinations and a wide range of aesthetics.
Doctor Kannan Athreya and his team required a site that would improve their online presence and showcase the wide range of medical care they provide, as well as improving lead generation and overall user experience (particularly on mobile devices).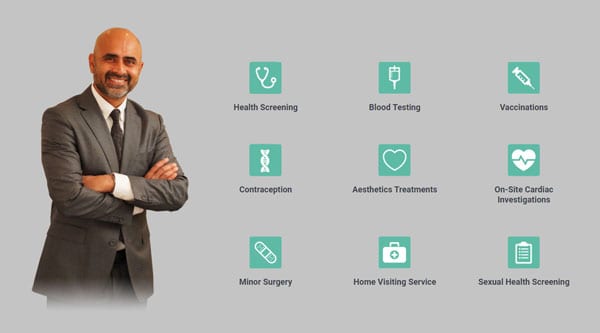 We started with a content audit of the clinic's existing site, then built a WordPress theme, tailored to deliver a stronger online identity and slicker user experience.
Tone of voice and clinical imagery played a critical role in the site's design and keeping the style approachable, yet medical was our objective. We designed a content strategy to inform future content rich blogging and social media content. Plus built bespoke analytics reporting to make analysis of the new site's performance as easy as possible.
Essex Private Doctors now have a site that works beautifully across many browsers and devices (especially mobile). Doctor Athreya and his team are incredibly happy with the results and we are proud of what we've achieved. We continue to work with Essex Private Doctors, managing the clinic's blogging and social media management programme. A relationship we hope continues long into the future.
"Professional, capable, responsive and always happy to go the extra mile. I'm very happy with the service provided by Scott and his team at Eseyo. We now have a site that reflects the experience of our highly respected GPs and simplifies the experience for patients. For the first time, we also have the support we need to produce consistent, engaging blogs and social media content. All delivered within budget and with timeframes that suited me, it couldn't have been better!"
Doctor Kannan Athreya, Essex Private Doctors